Your corporate username and password have two major problems for the modern worker: it does not cover the myriad of on premise and cloud applications your people use; and it does not protect your organization if a username and password has been compromised. With the explosion of applications available to your workers, and the continual attempts by hackers to steal your identity, there is a compelling need to improve the way we handle your team's access to critical applications and information.
Mytech's new SecureWorker™+ program (which is an optional addition to SecureWorker™) provides four different components to empower and protect your worker's digital identity, addressing the real-world challenges your team faces every day. The first component of the SecureWorker™+ program is Single Sign-On (SSO) which enables you to make it easy for your team to leverage their corporate username and password across the different applications they use. In addition to empowering your team with fewer passwords to remember, this also allows your organization to extend and enforce your password policy to those applications.
The second component in the SecureWorker™+ program is Multi-Factor Authentication (MFA), which enables you to provide greater protection to your organization and team – even if their password has been compromised. Multi-Factor Authentication combines the use of something you know (username & password), with something you have, such as a cell phone, or fingerprint. While you might not know if your password was stolen, you would notice if your phone was stolen, and even if it was, it should also be protected by a security pin, or fingerprint. The best protection against the security vulnerabilities targeting usernames and passwords is to enable MFA.
The third component of Mytech's SecureWorkerTM+ program is Self-Service Password Management for your corporate username and password. This concept is not new relative to forgetting a password and retrieving your password through a self-service password reset option, however for most organizations, this has never applied to their corporate username and password. If you forget your password – usually at a really inconvenient time – you have to call your IT help desk to reset your password, and in the mean time you wait for a response. With SecureWorkerTM+, we can now enable self-service password reset for your corporate account, empowering your people to manage this process themselves, whenever they need.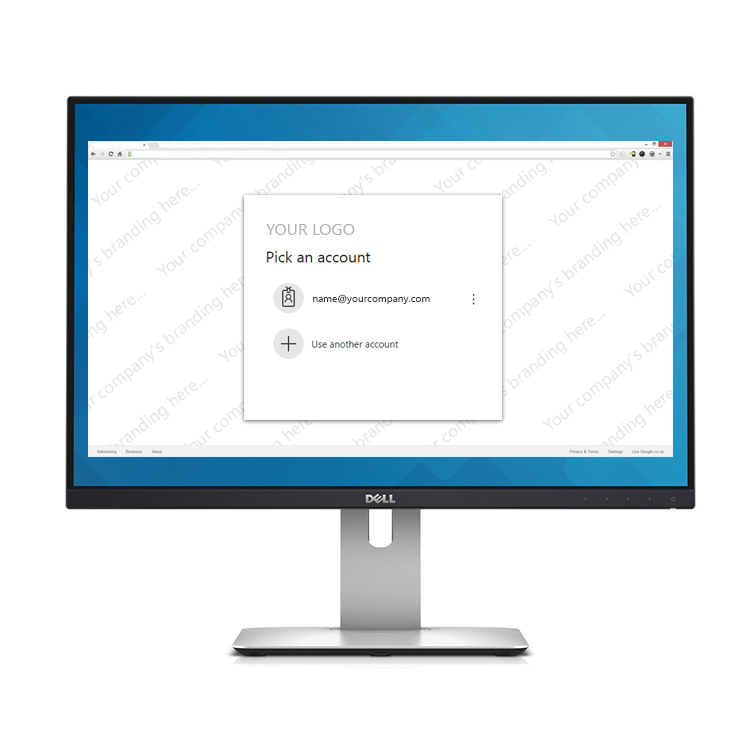 The fourth and final component of our SecureWorker™+ program is O365 Custom Branding. This simple yet effective layer protects your team as would-be identity thieves and hackers will often replicate common authentication pages to fool your workers into thinking the page is legitimate. By providing O365 Custom Branding, your team will ONLY log into O365 related pages that are branded with your company information. If your team encounters a page that is NOT branded with your company information, they will know to leave the site.
The SecureWorker™+ program is a recommended addition to SecureWorker™ as it enables four Empower and Protect capabilities of Microsoft's Azure Active Directory Premium for your workers. These components work in concert with each other to provide an enhanced, yet simpler experience for your team, and provides the peace of mind that you are protecting your people and organization even if an account has been compromised. Mytech will deploy the SecureWorker™+ solution at no cost to your organization, if you opt-in to this program before March 30th 2018. Please contact your account representative if you would like to know more and discuss the additional capabilities delivered by Mytech's SecureWorker™+ program.
Reference Article: for NIST quote: https://www.nist.gov/itl/tig/back-basics-multi-factor-authentication