There are two training components built into SecureWorker™ designed to specifically empower your team with knowledge.
Security Awareness Training
Did you know... that 91% of successful network breaches start by targeting your staff? With this staggering statistic, we believe that business owners and operators have an obligation to empower their teams through security awareness training that is always relevant, topical, and tailored to the real-world threats your workers encounter.
To ignore the importance of Security Awareness Training for workers today, is similar to removing your corporate Internet firewall.
Over the next few weeks, we will be conducting phishing tests on your team. These tests will be very much like the targeted emails you would receive from real life phishing attacks. How confident are you, your team will not click? We are about to find out!
---
---
Workplace Productivity Training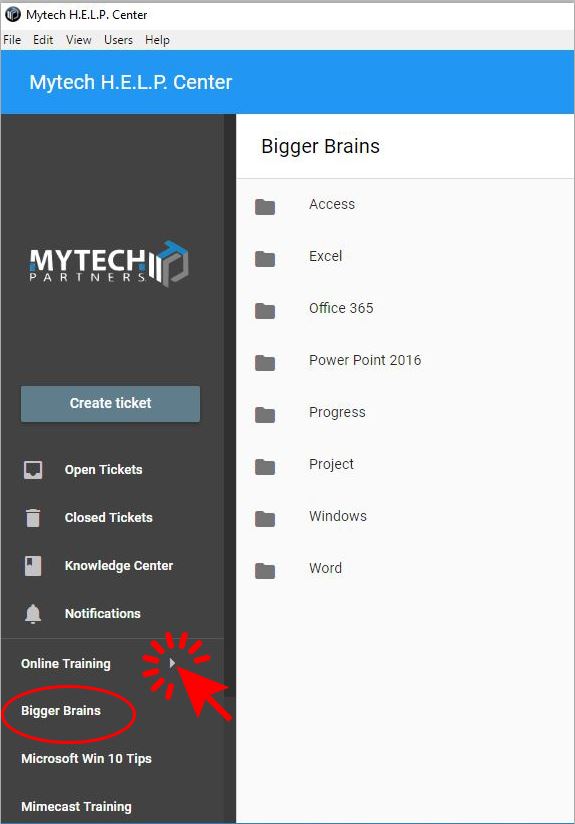 If your organization leverages Microsoft Office, and/or O365, there are new communication and collaboration applications available, and new features are released daily. Instead of having your team randomly search the Internet for training, we are delivering secure, award-winning Workplace Productivity Training via the Mytech H.E.L.P. Center.
The training* is delivered in 10 – 15 minute segments, and each module builds on the previous lesson. Your team can find the training they need, and apply the lessons learned to their job in minutes.
*See image for how to access training.