With over 30 unique breakout sessions to choose from, Twin Cities TechPulse offers something for everyone in your business – from sales, to operations, and everything in-between. Join your hosts Mytech Partners and SUCCESS Computer Consulting for two engaging sessions on the human element of cybersecurity:
The Human Firewall: Information Security's Greatest Asset
Presented by Jerel Howland
The press can't get enough of corporate data breaches. They delight in showcasing the latest horror story about a business that lost massive amounts of private records or millions in revenue to the latest hack. You could be next.
Despite all the funds you may have spent on state-of-the-art security software, the bad guys are just one gullible user click away from staging an all-out invasion. To make matters worse, that user might well be you! Recent surveys show that executives can be some of the biggest culprits when it comes to clicking on phishing links and opening malicious email attachments.
Yet by far the most eff­ective strategy in combatting these attacks is also one of the most poorly implemented – security awareness training. The long list of "worst practices" for user education is almost endless – break room briefings while people eat lunch and catch up on email; short instructional videos that provide no more than superficial understanding; and the time-honored practice of hoping for the best and doing nothing.
Find out what the true best practices are for security awareness training – those that establish a human firewall to eff­ectively block hackers and criminals, and keep you out of the headlines.
What we will cover:
Why are email-based attack vectors into organizations such as phishing, spear-phishing, executive "whaling", and "CEO fraud" are often overlooked by security staff.
What organizations are doing about it and why this isn't enough.
The proven best practices for security awareness training that utilize your employees to erect a human firewall.
How to combine security awareness training with simulated phishing attacks to keep employees on their toes with security top of mind.
Security Starts with You!
Presented by Brandon Nohr and Alex Fields
The weakest point in any security solution is the end users. We take a look at what end users can do to reduce the risk to themselves and their organizations. In general terms, we will discuss what the vulnerability landscape looks like today, debunk some myths and show you some good practices to reduce your risk of becoming a victim.
---
Download the Twin Cities TechPulse App today!
This year, we are offering a mobile app for Twin Cities TechPulse so you can have the entire event at your fingertips.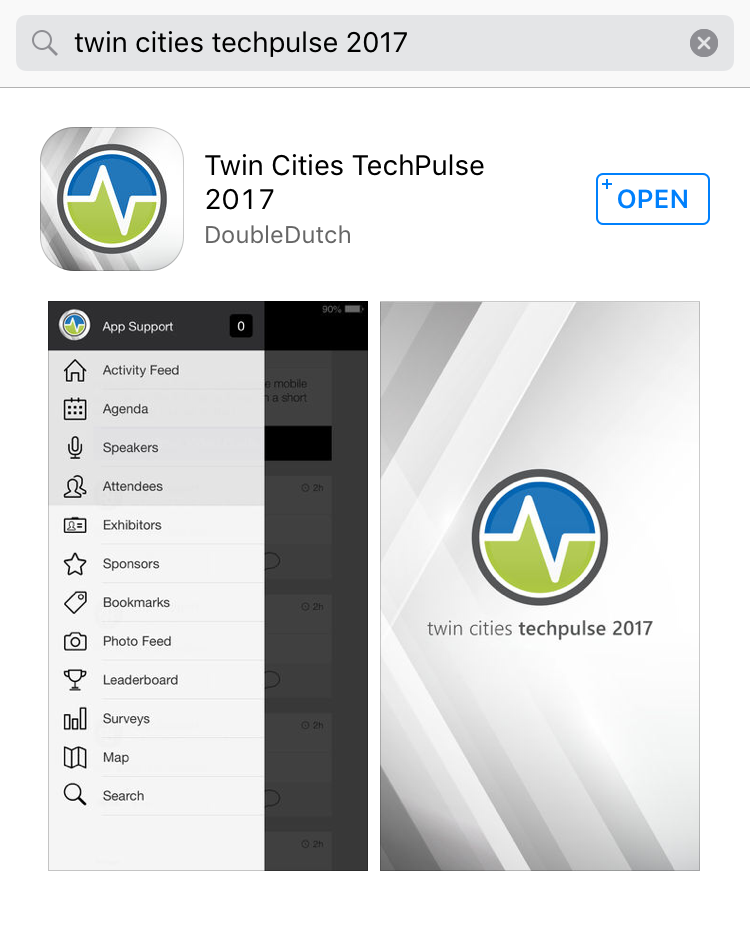 APP SETUP
To download the app, search "Twin Cities TechPulse 2017" in the iTunes app store or Google Play store.
Securely login to the app using the automatic login option.
Setup your profile by importing your LinkedIn profile or by setting it up manually.
Start browsing the agenda items, building your schedule, and interacting with other attendees and exhibitors.
COLLECT POINTS + WIN!
Collect points by posting status updates and commenting on your peers' posts.
Earn more points by using the TechPulse app the day of the event:

Visit with an exhibitor – 7 points
Complete a survey – 4 points
Check-in to a breakout session – 5 points

Watch your leaderboard ranking start to climb as you collect more points
The top 20 users from the leaderboard of the app will be entered into an exclusive prize drawing
Here are just some of the prizes we will be giving away!
Sony Speaker
Samsung 5 Series 1000W 5.1-Ch. 3D / Smart Blu-ray Home Theater System
Beats EP Headphones
ReTrak Uptopia 360 VR Headset
Google Daydream View VR Headset
Garmin Vivomove Sport Activity Tracker
Google Home
KitchenAid Mixer
Timex Smart Watch
LG 65" Smart TV 4K